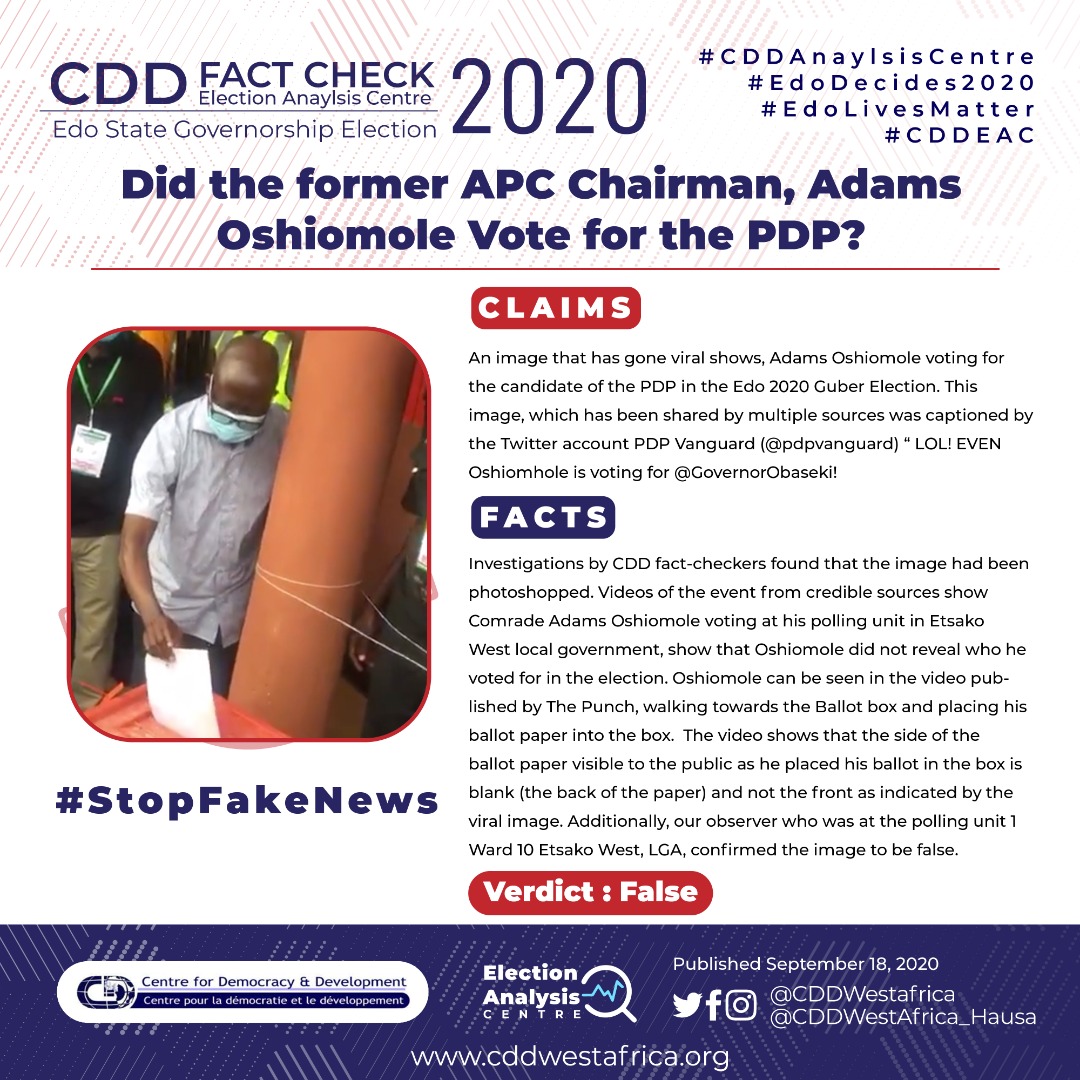 VERDICT: FALSE
CLAIM: A trending image claims the former Chairman of the All Progressive Congress (APC), Adams Oshiomhole, voted for the candidate of the Peoples Democratic Party (PDP) in the Edo 2020 Governorship Election.
The claim which has been shared by multiple sources was captioned by the Twitter account PDP Vanguard (@pdpvanguard) " LOL! EVEN Oshiomhole is voting for @GovernorObaseki!"
FACT: Checks by fact-checkers at the CDD shows the image is photoshopped.
A review of videos from credible sources showing Comrade Adams Oshiomhole voting at his polling unit in Etsako West local government, reveals the former two-term Governor of the state did not reveal who he voted for at the poll.
In the video published by The Punch, Oshiomole can be seen in walking towards the allot box and placing his ballot paper into the box.
The video shows that the side of the ballot paper visible to the public as he placed his ballot in the box is blank (the back of the paper) and not the front as indicated by the viral image.
CONCLUSION
The image circulating on Twitter and reported by blogs that Adams Oshiomhole, a former Chairman of the APC voted for the PDP candidate during the Edo Governorship Election is false.